TheCrimsonKeep: Adults-Only War Clan, TH9+, Serious, Supportive, Solid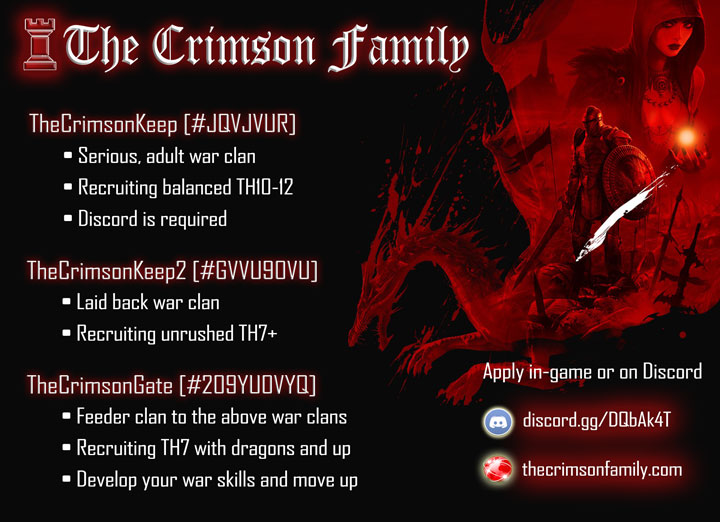 Established in March 2015, and still going strong. We're a solid war clan, with a solid core. We're serious about war, but not so serious that we can't be supportive of each other and have fun even when we lose. We tend to win 4 out of 5 wars, and we're always learning new strategies and recruiting solid new members to pull that number up. We're open to individuals, groups and clan mergers.
We have a number of other clans in the family, and can find a home for any account with dragons unlocked. Take a look at the info in the poster above for more details.
Contact us in game (TCK: #JQVJVUR, TCK2: #GVVU90VU, TCG: #209YU0VYQ) or on Discord.
Hope to see you soon!
Sandy