Overview
This is a comprehensive guide to one of the most often used Clash of Clans attacks - GoWiPe - attacking with Golems, Wizards, and PEKKA! A multi-part series of two episodes a day, breaking down the ins and outs of this extremely popular and effective attacking strategy.
Chapter 1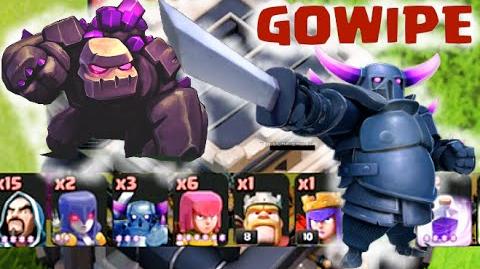 Chapter 2 - Base Reviews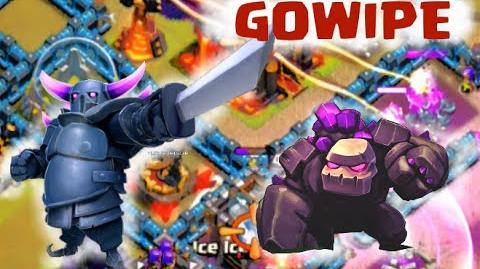 Chapter 3 - Opening Moves
Chapter 4 - The Clan Castle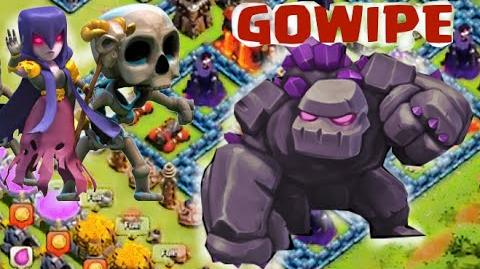 Chapter 5 - Targeting the Town Hall
Chapter 6 - Controlling Your RAGE Spell
Chapter 7 - Hack a Wall? No - JUMP it!
Chapter 8 - Town Hall 9 GoWiPe
Chapter 9 - Most Heroic Attacks
Feedback
Was the Strategy Guide "Galadon's Strategy Guides/GoWiPe Guide" useful?
If this Strategy Guide contains any inappropriate content, please report it here: Clash of Clans Wiki:Report
Ad blocker interference detected!
Wikia is a free-to-use site that makes money from advertising. We have a modified experience for viewers using ad blockers

Wikia is not accessible if you've made further modifications. Remove the custom ad blocker rule(s) and the page will load as expected.