Ad blocker interference detected!
Wikia is a free-to-use site that makes money from advertising. We have a modified experience for viewers using ad blockers

Wikia is not accessible if you've made further modifications. Remove the custom ad blocker rule(s) and the page will load as expected.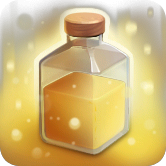 "Heal your Troops to keep them in the fight!
Cast this spell to create a Ring of Healing. Your units will be healed while they are inside this ring."
---
Summary

It takes 6 minutes to create in the Spell Factory.
When placed, the spell forms a stationary ring of healing on the ground.
It lasts for a total of 12 seconds (40 healing 'pulses' every 0.3 seconds).
---
---
Trivia

Any unit that moves out of the Healing Spell's radius will immediately stop being healed.
Healing Spell's brewing time has been reduced multiple times, from 3 hours to 6 minutes.
You can stack Healing Spells on top of each other to increase the effect.
Although the Healing Spell can be upgraded to level 2 in the level 2 Laboratory, only Troops and Spells that are already unlocked will appear in the Laboratory upgrade interface. The Healing Spell will not appear in the Laboratory until the Spell Factory has been upgraded to level 2 (which requires Town Hall level 6). Most players already have a level 4 Laboratory by that time; if so, the first two upgrades will be available as soon as the Spell Factory level 2 upgrade finishes.
When the Healing Spell is deployed, it makes a "cling" sound.
When the Spell Factory was first introduced to the game as part of the 18 Sep 2012 update, all Spells required Gold to create. The 6 Nov 2013 update changed the required resource for all Spells, including the Healing Spell, to Elixir.
| Radius | Number of Pulses | Time Between Pulses | Housing Space | Brewing Time | Spell Factory Level Required |
| --- | --- | --- | --- | --- | --- |
| 5 tiles | 40 | 0.3s | 2 | 6 minutes | 2 |
| Level | Total Healing | Healing per Pulse | Cost | Research Cost | Research Time | Laboratory Level Required |
| --- | --- | --- | --- | --- | --- | --- |
| 1 | 600 | 15 | 15,000 | N/A | N/A | N/A |
| 2 | 800 | 20 | 16,500 | 300,000 | 1 day | 2 |
| 3 | 1,000 | 25 | 18,000 | 600,000 | 2 days | 4 |
| 4 | 1,200 | 30 | 20,000 | 1,200,000 | 3 days | 5 |
| 5 | 1,400 | 35 | 22,000 | 2,400,000 | 5 days | 6 |
| 6 | 1,600 | 40 | 24,000 | 4,800,000 | 7 days | 7 |