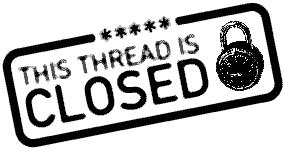 What is your username? - Zazme Yakuza

Please explain your report: - I am so annoyed to the user stated in the title,he keeps accusing everybody and he is even trying to frame up all of the dirty works of the Wikilizers to me,I would like him to be blocked by the admin's time choice,he had been annoying user's pretty much everywhere
Any other information: - I would like a quick action and if the report gets denied I would like to have a quick talk with the user and the admins spectating
---
Response: - I don't really think that it's necessary to block Ross in this situation.
Ross37: Blocking me for supposibly 'accusing' people which i am not doing. I never said BLOCK THEM FOR BEING A WIKILIZER unless i have evidence. Good day sir.
Infinity323: I can't block just because a user is annoying. I also need proof.  Infinity323  Message Wall  Blog  Contribs  Rules and Policies   23:27, July 10, 2015 (UTC-5) 
---
Stop with this crap, I'm done with you two arguing and stuff. Either one of you mention this again, or anything with the wikilizers, accusations or hacks, I will just block you. DO NOT REPLY TO THIS THREAD
Bradyb1999 Message Wall Staff Wikia Rules Wikia Clan 04:29, July 11, 2015 (UTC)
Ad blocker interference detected!
Wikia is a free-to-use site that makes money from advertising. We have a modified experience for viewers using ad blockers

Wikia is not accessible if you've made further modifications. Remove the custom ad blocker rule(s) and the page will load as expected.