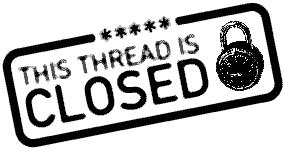 What is your username? -Ross37

Please explain your report: -User:The Legendary guy seems like he is underage. 

Any other information: -Bad grammar. Posting on own wall. 
---
Staff Response: Not enough proof. Discussion closed.
Bradyb1999 Message Wall Staff Wikia Rules Wikia Clan
---
Unofficial Response:
Don't accuse people of being underage just because of that. That guy is probably not very good at English or is new to the wiki. BTW, he only posted 1 thread on his wall, so you have no right to accuse someone that is underaged. -Shadow
---
He might not be a native speaker of English -Utkar
---
Is that enough proof? -Zegaloft
---
@Shadowwolf I didn't accuse him. Read the title of this one more time plz. -Ross
---
It says suspected underage user which means ShadowWolf171 is right about it -Zazme
Ad blocker interference detected!
Wikia is a free-to-use site that makes money from advertising. We have a modified experience for viewers using ad blockers

Wikia is not accessible if you've made further modifications. Remove the custom ad blocker rule(s) and the page will load as expected.