What is your username? - Clashofclanduty230

Please explain your request: - I would like to upload another image on the barbarian page.
Administrator response: - What image is it? The link you attempted to add to the page earlier was a broken link. Please add the image to this page first.

(talk) 13:50, 06-Apr-2015 (UTC-7)
---
-I renamed his image from Barbarian.jpg to Barbarian Face.jpg. He is referring to this image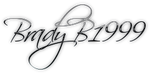 ---
Ad blocker interference detected!
Wikia is a free-to-use site that makes money from advertising. We have a modified experience for viewers using ad blockers

Wikia is not accessible if you've made further modifications. Remove the custom ad blocker rule(s) and the page will load as expected.