Hello Chief, and welcome to a random blog by me!
I have been noticing a few things lately such as our wiki going inactive. When I first joined in December 2014, it used to be very active here. Like there would be a post every 2 minutes! If not, then every 5 or 10! Now, it is just a post like every hour or so! But yeah, that was just random...lol and thanks for reading :D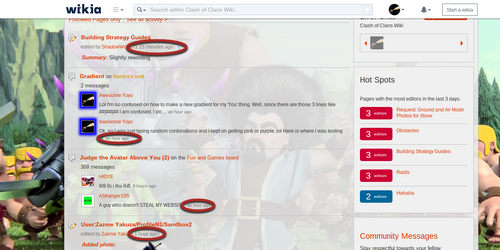 Ad blocker interference detected!
Wikia is a free-to-use site that makes money from advertising. We have a modified experience for viewers using ad blockers

Wikia is not accessible if you've made further modifications. Remove the custom ad blocker rule(s) and the page will load as expected.