Are you a lover of the full-drag attack but lvl6 air-defence giving you the blues?
I am one of those people. As my base grew stronger, so did my Clan War opponent's. My chance of 3-star war victories seemed long gone once all air defences reached lvl6 in a targets base. I thought about that horrible thought.... hanging up my Clashers and retiring lest I embarrass myself, my clan, and my planet when earning less stars than our noobest noob.
They say full-drag on lvl6 air defence is impossible. It isn't... two people in my clan, Rini and Tanveer do it 100% of the time.  But CoC loves them - they both got 5 Christmas trees so that's proof.
But for the rest of us, full drag days are numbered as your TH8 days get longer. Don't despair said my Co-Leader Dhrubo - who CoC hates too but less than me. He told me about these ancient secrets that may ulock my inner drag once more. Here they are for you to share now as well:
Dragloon at TH8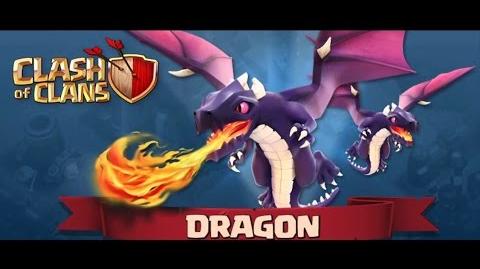 Dragloon at TH8 Part 2
Ad blocker interference detected!
Wikia is a free-to-use site that makes money from advertising. We have a modified experience for viewers using ad blockers

Wikia is not accessible if you've made further modifications. Remove the custom ad blocker rule(s) and the page will load as expected.