Hey guys, I wanna say, this blog page will be mainly used from now for my Clash of Clans comic strips! Just FWI. I'll also put other stuff, too, but that's it.
Thanks,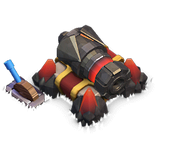 ~~KOBKANON~~
THE AWESOMEST OF THE AWESOMEST
MESSAGE WALL | USER PAGE 22:06, November 18, 2014 (UTC)
Ad blocker interference detected!
Wikia is a free-to-use site that makes money from advertising. We have a modified experience for viewers using ad blockers

Wikia is not accessible if you've made further modifications. Remove the custom ad blocker rule(s) and the page will load as expected.