-Text art-
Alot of people see on clash of clans words and texts in big writing. Ill show you some websites you can get symbols and words from but not all texts work As we all know there is a limited writing space of the chat of the game so most picture will turn out wrong or not work.
(I have tried copying and pasting alot of texts and pictures into this blog so you guys can easily copy and paste them but unfortunately the huge amount of texts are classed as spam..)

SO! Once you find some kind of text art that you like, go into your settings on your device, Click General > Keyboard... Shown in picture 1
Once you're in keyboard goto shortcuts... Shown in picture 2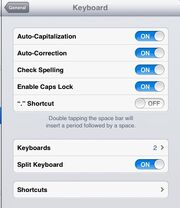 And add a shortcut. Now paste the text art in the box saying "Phrase" and then type in a word that you'd like to type and be corrected to the text art. Shown in picture 3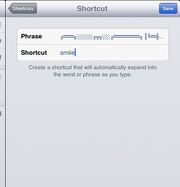 Once you've done that goto clash of clans and type in that word for it to be corrected into the text art, shown in picture 4
Comment below! Join my clan! 420DestroyersF
Websites you can get other cool text art, in which may or may not work of clash of clans: http://fsymbols.com/text-art/
https://www.facebook.com/notes/new-facebook-text-ascii-art-icons-/new-facebook-text-ascii-art-icons-just-copy-and-paste/142360199110636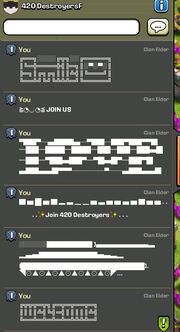 Ad blocker interference detected!
Wikia is a free-to-use site that makes money from advertising. We have a modified experience for viewers using ad blockers

Wikia is not accessible if you've made further modifications. Remove the custom ad blocker rule(s) and the page will load as expected.