So, sometimes your Clash life can get boring because you are probably using the same farming army over and over again, hitting THs one level below yours.
These are a bunch of raids that you might find exciting, but they are absolutely for novelty, and don't expect to win with many of these raids.
List of Fun Raids
All Wall Breakers!
The ultimate classic "for fun" raid, this involves you training up a full army of Wall Breakers and going over to someone else's base and destroying all their Walls. And maybe add a couple of Rage Spells just to break more Walls.
There are two ways this attack works:
Kamikaze on a base your level, and score 0% damage and get practically no loot. The ultimate classic imma-give-you-free-trophies, expressed in the funniest way possible.
Troll some TH3s by completely destroying their base with only Wall Breakers and Rage Spells (and perhaps any CC WBs). Note that you'll probably need at least level 5 Wall Breakers for this to work. 
Army Composition:
Cost of Army: Anywhere between 30,000 - 585,000, 0 DE.
Time to Train: Anywhere between 15 minutes to 3 hours 45 minutes (for Rage); Wallbreakers can take up to 1 hour alone.
Execution:
Deploy all your Wall Breakers wherever you want to deploy them. Deploy them in any method you like, from deploying them all in one spot or circling them as if you were going to use all Archers.
Drop Rage Spells whenever you feel like it; however beware that you cannot deploy Rage Spells when all your Wall Breakers have destroyed themselves!
Protect the Troop
Inspired by both Godson's "Protect the King" and Clash with Cam's "Protect the Giant" this is a raid where you simply use all your other troops to try to protect one troop or hero. You can use any army composition you like to protect the troop you select, but you can only have one troop of the troop you select (e.g. if you want to protect a Giant then you are only allowed to use one Giant).

I recommend selecting any of the following to "protect" in this raid:
Giant
,
P.E.K.K.A
,
Valkyrie
,
Golem
,
Witch
,
BK
or
AQ
. A catch is you cannot use Hero abilities or drop Spells until you have dropped the troop you want to protect.
| Troop Protected | Difficulty |
| --- | --- |
| Barbarian | Impossible |
| Archer | Impossible |
| Goblin | Impossible |
| Giant | Hard |
| Wall Breaker | Impossible |
| Balloon | Impossible |
| Wizard | Very Hard |
| Healer | Impossible |
| Dragon | Very Hard |
| P.E.K.K.A | Medium |
| Minion | Impossible |
| Hog Rider | Very Hard |
| Valkyrie | Hard |
| Golem | Medium |
| Witch | Medium |
| Lava Hound | Very Hard |
| Barbarian King | Medium |
| Archer Queen | Hard |
If you trying to protect a hero you are allowed to use his/her ability if you have it.
The catch is, once the troop that you are protecting is dead then the raid immediately ceases because you have lost the troop. The problem with this raid is that you have to end the battle manually once the troop is dead.
Execution:
Deploy your protecting troops first, in the manner you would use them.
Once all the troops you want to deploy are deployed deploy the "protected" troop.
Use whatever Spells you have at hand to keep the troop alive; use Healing Spells to simply heal it up or use Freeze Spells to stop defenses from hitting your "protected" troop.
The Useless Jump Spells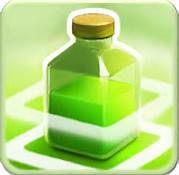 This is a lesser-known "for fun" raid. It involves using
Jump Spells
with
Hog Riders
and
Air Troops
.
Obviously since both types of troops ignore Walls your Jump Spells will simply be there for novelty.
Army Composition:
Cost of Army: Around 200,000-350,000 Elixir, around 1,000 DE
Time to Train: Around 1 hour 30 minutes (up to 3 hours 45 minutes for Spells)
Execution:
Deploy Hog Riders to lure out CC.
Use Minions to take out CC.
You only live once so deploy all your troops and watch them. Every time they approach a Wall drop a Jump Spell.
Enjoy a 35% or so defeat. Unless you've attacked a low level base.
Dragon-Healers
I'm pretty sure many of you have fallen for the theory that Healers could heal Dragons and tried to use them both together at least once when you first unlocked Dragons. In case you didn't, let's pay homage to the infamous and ineffective Dragon-Healer raid.
Army Composition:
Cost of Army: Around 250,000-400,000 Elixir, 0 DE
Time to Train: Around 1 hour 30 minutes (3 hours 45 minutes max for Spells)
Execution:
Deploy Archers to clear out surrounding buildings.
Deploy all Dragons.
Rage them to try to get them to an Air Defense.
Deploy Healers after the Air Defense is taken out.
Watch your Healers do nothing and get frustrated because 6 or so Dragons will probably not be enough to 3-star a base.
With Lightning you have a chance against TH7 with outside AD but otherwise no. Enjoy!

More to come soon!
Ad blocker interference detected!
Wikia is a free-to-use site that makes money from advertising. We have a modified experience for viewers using ad blockers

Wikia is not accessible if you've made further modifications. Remove the custom ad blocker rule(s) and the page will load as expected.