So I decided since today's the last day of 1-gem boosting I decided that I would go on a nice session with boosted Barch, Spells and Heroes. I wanted to fill my Elixir Storages and see how far I could go with Gold.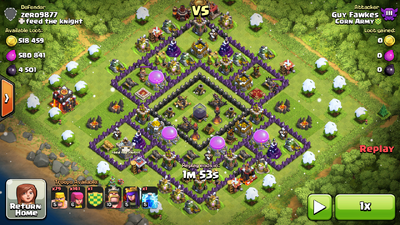 Obviously I wasn't expecting this to happen.
As you can see there, that's the legendary millionaire loot base. Although it's just one of those bases that cut the tape (1.1 million resources) it's still a million found.
Unfortunately I only got about 250k gold and 160k elixir from that base.
Anyways I was so happy about finding the millionaire because up here in Crystal 3 you don't find millionaires often due to the number of TH9 and 10 farmers up there.
The more shocking thing was actually finding a second person that had nearly a million 20 minutes after finding the millionaire. It was sad that he had just short of a million (991K resources)
Anyway I took 400K gold off him (my Elixir was full so I didn't bother about it) and 1260 DE. :D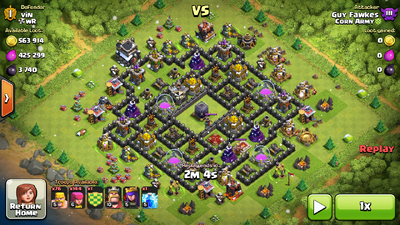 I was so happy that I could find two millionaires within 20 minutes when I could go on for days or weeks without finding a single one.
Insert a happyface here.
It's official loot is back TH10 don't complain.
Ad blocker interference detected!
Wikia is a free-to-use site that makes money from advertising. We have a modified experience for viewers using ad blockers

Wikia is not accessible if you've made further modifications. Remove the custom ad blocker rule(s) and the page will load as expected.