Hey guys i just made a new TH7 and above strategy
For this strategy you need
4 Dragons (LV2)  COST:120K
30 Minions (LV1)  COST:180 DE
12 Balloons
(LV4)  COST:42K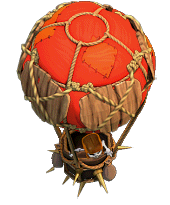 TOTAL COST:162K AND 180 DE
Space needed 200 
Spells 
Choose between                                      
2 rage spells 1 heal spell (Minimum level 3)  COST:72K
2 heal spells 1 rage (Minimum level 3)  COST:63K
Or 3 lightning spells to take out strongest air defence (Minimum lv 4)  COST:60K
This helps when going against th7 bases depending what level your troops are,I mainly use this strategy in war when im going against bases with low level air defence or 1 high level air defence and 1 low level air defence,
This strategy is cheaper than max dragons but not as good, but it will get you 2 to 3 stars.REALLY GOOD STRATEGY.
Ad blocker interference detected!
Wikia is a free-to-use site that makes money from advertising. We have a modified experience for viewers using ad blockers

Wikia is not accessible if you've made further modifications. Remove the custom ad blocker rule(s) and the page will load as expected.