Hello Chief,Thanks for reading my blog,I'm really frustrated right now because of this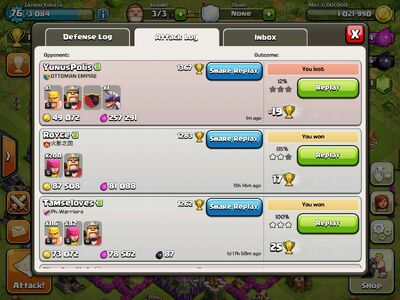 Even though I got 250K on elixir it is such a waste I didn't got 350K,Really frustrating when your thinking of Trophy Farming and That base shows up and you don't have a choice but to get it,Do you got an experience like this,Leave it in the Comments Section Below!!
Ad blocker interference detected!
Wikia is a free-to-use site that makes money from advertising. We have a modified experience for viewers using ad blockers

Wikia is not accessible if you've made further modifications. Remove the custom ad blocker rule(s) and the page will load as expected.