Hello guys! WordMaster here and for TH8 Attack Strategy Guides!
TH8 is a decent th for Dragons and PEKKAs! With proper usage and funneling..I can help you do that!
Attack Strategies for TH8
Dragons
Dragons are still overpowered in TH8, but do you know it"s weakness? Well, lets find it out here!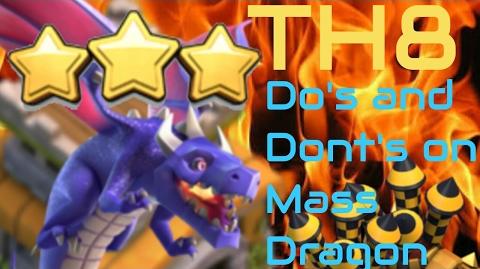 Dragons are easy to train and release but there are significant weaknesses of dragons...First wrong placement of spells, dragons at wrong side and fighting against sweepers. Watch for more info
GoWiPe
GoWiVa
Hog
Updating....

Ad blocker interference detected!
Wikia is a free-to-use site that makes money from advertising. We have a modified experience for viewers using ad blockers

Wikia is not accessible if you've made further modifications. Remove the custom ad blocker rule(s) and the page will load as expected.