This is
your
page!

You can post pictures of your Villages or one of your Raids! You can post pictures of funny stuff but always appropriate things that are relevant to Clash of Clans! Let everyone know about what type of player you are!

Instructions: Click Edit and select "Source" mode. COPY the blank template (it is commented out, look for "BEGINNING OF BLANK TEMPLATE") and place it below everyone else's profile. Then you can fill it in. (The top entries are reserved for the awesome staff members of this awesome wiki.)

If the instructions are not followed the profile will be deleted.

Notes:
Clan images/references can be found on the Clan Symbol page.
If you have a good layout that can withstand aggressive attacks, please post it on the Layouts page as well.
Post your information on the bottom, the first ones are for staff, so please put it at the bottom.
Name on wiki: GorillaMan

Name on Clash of Clans: GorillaMan

Game Center ID: SneakyGorillaMan

Level: 123

Trophies: 2800+

League: Masters II

Town Hall Level: 10

Clan:

Kings Spartans

Village Image:
Name on wiki: ElementalChaos

Name on Clash of Clans: Dark Druid

Game Center ID: private

Level: 53

Trophies: Unknown...

Town Hall Level: 6 (Upgrading to 7 right now.)

Clan:

Tryhards


Current Goal: Upgrade my Town Hall. As you might notice in the picture, my village is almost completely upgrade to the maximum of all buildings that a level 6 Town Hall allows. (This pic is a bit old, so now my village is fully upgraded for a level 6 TH.)

Village Image:
Name on wiki:

Spottra

Name on Clash of Clans:

ctome3

Game Center ID:

ctome3




Level: 96

Town Hall Level:

9


Trophies:

2001


League:

Crystal III


Clan:

Cacilds




Current Goal: To max out TH9.

Comments:

Having fun!

Village Image:
Name on wiki: Misssupersal

Name on Clash of Clans: Gamefox111

Game Center ID: private

Level: 65

Trophies: 1625(at the moment!!)

Town Hall Level: 7

Clan:

Breathing Space


Current Goal: To max out my gold mines and elixir collectors

Village Image:
Name on wiki: Moseezator

Name on Clash of Clans: Moseszator (Yes with the S)

Game Center ID: private

Level: 54

Trophies: 1100 (I'm like, farming now?)

Town Hall Level: 8

Clan:

Rendezvous


Current Goal: Try to get all the full upgrades, I love the flaming mortar.

Village Image:
Name on wiki: BlazedDragon

Name on Clash of Clans: BlazedDragon

Game Center ID: BlazedDragon

Level: 70

Trophies: 1300-1600 (Just going where the flow~~ takes me!)

Town Hall Level: 8

Clan:

Dragon Dynasty (Dragon Knightz–Leader)


Current Goal: Maxing everything till Lv9 Town Hall (In-Progress/Except for Wall, Up to Lv7 or 8)

Village Image:
Name on wiki: Brady1726

Name on Clash of Clans: Brady

Game Center ID: private

Level: 54

Trophies: 1100

Town Hall Level: 7

Clan:

Cacilds


Current Goal: get to 2000 trophies

Village Image:
Name on wiki: O8el1x

Name on Clash of Clans: 08el1x

Game Center ID: private

Level: 73

Trophies: 1700-1850

Town Hall Level: 7

Clan:

UK Border Force


Current Goal: Consolidate TH 7 upgrade (still).

Village Image:
Name on wiki: Lugia101101

Name on Clash of Clans: Lugia101101

Game Center ID: Lugia101101


Level: 88
Trophies: 1560
League: Gold II
Town Hall Level: 8
Clan: J Giles clan
Current Goal: Max out Town Hall 8
Comments: Gradients 4 lyfe.


Village Image:

Name on wiki: Badw0lf007

Name on Clash of Clans: Badwolf007

Game Center ID: Badwolf007


Level: 128
Trophies: 2800+
League: Master II
Town Hall Level: 10


Clan:

Cacilds (Clan Leader)


Current Goal: Upgrade my Heroes to level 40.
Comments: We are recruiting active players level 60 or higher.


Village Image:

Name on wiki:

Infinity323

Name on Clash of Clans:

Barbaric

Game Center ID:

Infinity323




Level: 91

Town Hall Level:

9


Trophies:

1550+


League:

Gold II


Clan:

The Beasties!




Current Goal: Maximize Town Hall 9

Comments:

Join us!



Used with permission from

Spottra

Village Image:
Name on wiki: Misso5

Name on Clash of Clans: Misso5

Game Center ID: private

Level: 45

Trophies: 1100-1200

Town Hall Level: 6

Clan:

DKz/Dragon Knightz (Elder)


Current Goal: Upgrade my new defences and walls to catch up to my old stuff

Village Image:
Name on wiki: Japster

Name on Clash of Clans: Japster

Game Center ID: minerat27

Level: 71

Trophies: 1938

League: Gold I

Town Hall Level: 8

Clan:

Cacilds


Current Goal: Max out TH 8

Comments: Base image coming very-very soon!

Village Image:
Name on wiki:

GalacticRuler456

Name on Clash of Clans:

Galactic Ruler

Android ID:

Private

Level: 76

Town Hall Level:

8


Trophies:

Around 2000


League:

Crystal III


Clan:

Cacilds




Current Goal: To max out Town Hall 8, including Walls.

Comments:

Join Cacilds, the clan owned by Badw0lf007, where you can chat with many other wiki members!



Used with permission from

Spottra

Village Image:
Name on wiki: Pamelloes

Name on Clash of Clans: Pamelloes

Game Center ID: private

Level: 31

Trophies: About 900

Town Hall Level: 5

Clan:

The Pineapples


Current Goal: Get to Town Hall level 6

Village Image:
Name on wiki: Rjag8892

Name on Clash of Clans: Rjag8892 (cupcake)

Game Center ID: private

Level: 49

Trophies: 1242(farming between 800-1300)

Town Hall Level: 7

Clan:

Rebel Alliance


Current Goal: Play the game and all that entails with that without buying gems.

Village Image:
Name on wiki: JDMasHell

Name on Clash of Clans: JDMasHell

Game Center ID: private

Level: 54

Trophies: 1246 (Farming)

Town Hall Level: 8

Clan:

Rebel Alliance


Current Goal: To be the best, obviously

Village Image:
Name on wiki: JoshuaMiller0

Name on Clash of Clans: JoshuaMiller0

Game Center ID: private

Level: 48->72

Trophies: 1263 (max), 1157 (now)

-> 1934 (max), 1832 (now)

Town Hall Level: 6 and upgrading to level 7

-> 9

Clan:

Liefnater01 (Liefnater02 is recruitment clan, Liefnater1.50 is second recruitment clan and Liefnater03 is farming clan)


Current Goal: Max out all my barracks, get level 5 wall breakers, level 5 rage spells, level 3 dark elixer drills, level 3 dark elixer storage, maxed out defenses, level 8 lab, level 6 barbarians, level 6 archers, level 5 giants, level 6 giants. In that order. :P

Village Image:
Name on wiki: Taerdan

Name on Clash of Clans: Name not supplied

Game Center ID: private

Level: 41

Trophies: Fluctuating 1100 to 1150

Town Hall Level: 5 (Upgrading to 6, ETF: December 10th, 2012)

Clan:

#1 Supporters

Village Image:
Name on wiki:

Wop101

Name on Clash of Clans:

Wop101

Game Center ID:

Wop101




Level: 93

Town Hall Level:

10


Trophies:

2400+


League:

Crystal I


Clan:

The Punishers




Current Goal:

Comments:

Used with permission from

Spottra

Village Image:
Name on wiki: squashy00

Name on Clash of Clans: squashy00

Game Center ID: private

Level: 63

Trophies: 1750

Town Hall Level: 8

Clan:

Hakkapelians


Current Goal: max out defences

Village Image:
Name on wiki: Roupas1

Name on Clash of Clans: Roupas1

Game Center ID: private

Level: 23 (for now)

Trophies: Used to be 870 but now 666 (I'm farming)

Town Hall Level: 5

Clan:

The Farmers


Current Goal: well farm right now haha.

Village Image:
Name on wiki: ninijiko2225

Name on Clash of Clans: Nicky

Game Center ID: private

Level: 46

Trophies: 1084

Town Hall Level: 8

Clan:

Catalina Clan


Current Goal: To get 1 more builder hut through awarded trophies

Village Image:
Name on wiki: Flammmy

Name on Clash of Clans: Derp, Derpy

Game Center ID: private

Level: 60's, 40's

Trophies: 2000, 1500

Town Hall Level: 8, 7

Clan:

Reddit, Reddit Beta


Current Goal: Continue producing Clash of Clans Guides, Videos, to grow the Reddit Official Clan system, to keep supporting the game in any way I can

Village Image:
Name on wiki: Jorgesnoopy

Name on Clash of Clans: T0astY SENSEI

Game Center ID: private

Level: 22

Trophies: About 900

Town Hall Level: 5

Clan:

Spirit of Norge


Current Goal: Upgrade to TH 6

Village Image:
Name on wiki: I King123

Name on Clash of Clans: Callum4832

Game Center ID: Callum4832

Level: 25

Trophies: 800+

Clan:

BANGI UNITED


Current Goal: to get lots of gems :)

Village Image:
Name on wiki: Anthonyadams83

Name on Clash of Clans: Alfred

Game Center ID: private

Level: 19

Trophies: 640

Town Hall Level: 5

Clan:

Sparta

Village Image:
Name on wiki: Dooby-San

Name on Clash of Clans: Doob

Game Center ID: private

Level: 59 (72 due to glitch)

Trophies: 1000-1400

Town Hall Level: 8 (Currently upgrading to 9)

Clan:

AvengersJrElite


Current Goal: lvl 6 mortars, lvl 7 walls

Village Image:
Name on wiki: crowie

Name on Clash of Clans: crowie

Game Center ID: private

Level: 22

Trophies: 916

Town Hall Level: 6

Clan:

prevailers


Current Goal: clan castle lv 4

Village Image:
Name on wiki: Sportyhaydes

Name on Clash of Clans: Sportyhaydes

Game Center ID: private

Level: 39

Trophies: 1351 and counting

Town Hall Level: 8

Clan:

F.C


Current Goal: Have an Archer Queen

Village Image:
Name on wiki: ctolga2013

Name on Clash of Clans: tolga-c

Game Center ID: private

Level: 56

Town Hall Level: 7

Clan:

#1 ELITES

Village Image:
Name on wiki: ForeignLegionJonathan

Name on Clash of Clans: jonathan

Game Center ID: private

Level: 30

Trophies: 955

Town Hall Level: 6

Clan:

Foreign Legion


Current Goal: Town Hall Protection

Village Image:
Name on wiki: Name not supplied

Name on Clash of Clans: Jeffery.74

Game Center ID: private

Level: 85

Trophies: 1524

Town Hall Level: 9

Clan:

Jeffery.74

Village Image:
Name on wiki: Mister D3

Name on Clash of Clans: Mister D

Game Center ID: private

Level: 32

Trophies: 900-1000 (farming a bit)

Town Hall Level: 5

Clan:

TerritorioLivre


Current Goal: upgrading the town hall (doing it) and then HEALER!!!

Village Image:
Name on wiki: Name not supplied

Name on Clash of Clans: jacobs warriors

Game Center ID: private

Level: 36

Trophies: 1034

Town Hall Level: 6

Clan:

the expendables


Current Goal: to get into bonbee Canada :)

Village Image:
Name on wiki: Mo3133

Name on Clash of Clans: Mo3133 TheGreat

Game Center ID: Mo3133

Level: 50

Trophies: 1000- 1200

Clan:

Titan Brothers


Current Goal: To upgrade my Town Hall to level 10 and get an Archer Queen.

Village Image:
Name on wiki: Zedocax

Name on Clash of Clans: Zedocax

Game Center ID: private

Level: 37

Trophies: farming 900-1100

Town Hall Level: 6

Clan:

CouncilOfDudes


Current Goal: get an army completely consisting of PEKKAs

Village Image:
Name on wiki: Name not supplied

Name on Clash of Clans: winneratt

Game Center ID: private

Level: 48

Town Hall Level: 8

Clan:

applause


Current Goal: level 5 rage spell

Village Image:
Name on wiki: Fishfam4

Name on Clash of Clans: Fishfam4

Game Center ID: private

Level: 64

Trophies: 1336

Town Hall Level: 8

Clan:

Dragon Knightz (And proud of it!)


Current Goal: Upgrade everything (even Walls) before going to TH 9.

Village Image:
Name on wiki: Name not supplied

Name on Clash of Clans: rutratster

Game Center ID: private

Level: 31

Trophies: 800 - 900

Town Hall Level: 5

Clan:

The P.E.K.K.A.s


Current Goal: TH TO LVL 6

Village Image:
Name on wiki: Name not supplied

Name on Clash of Clans: whattheheck101

Game Center ID: private

Level: 23

Trophies: 900something

Town Hall Level: 5

Clan:

no clan currently (just left because last one sucked)


Current Goal: get collectors to lvl 9

Village Image:
Name on wiki: The Fluffiest One

Name on Clash of Clans: Fluffy Kittens

Game Center ID: ParadoxicalBeth

Level: 66

Trophies: 1300-ish (farming and stuff)

Town Hall Level: 8

Clan:

Christ's Legion (leader)


Current Goal: Get TH9 (85% there).

Village Image:
Name on wiki: Asdfghasdfgh134

Name on Clash of Clans: Pokémon Andrew

Game Center ID: Doesn't have apple device has Android

Level: 32

Trophies: 1000ish

Town Hall Level: 5

Clan: right|50pxMegaKnightz


Current Goal: Get Th6

Village Image:
Name on wiki: YZF600TC1

Name on Clash of Clans: YZF600TC1

Game Center ID: private

Level: 57

Trophies: 1300+

Town Hall Level: 8

Clan:

U.N.I.T.E.D


Current Goal: All level 6 mortars and Wizard towers, almost there.

Village Image:
Name on wiki: Casklord

Name on Clash of Clans: Lord

Game Center ID: private

Level: 78

Trophies: 1300 (Farming)

Town Hall Level: 8

Clan:

Exploited


Current Goal: To max out Lv 8 TH

Village Image:
Name on wiki: Jackwanninger

Name on Clash of Clans: jackwa

Game Center ID: JACKWANNINGER

Level: 43

Trophies: 1250-1350

Town Hall Level: 7

Clan:

Templars Elite


Current Goal: All level 2 wizard towers, level 10 mines, level 3 air defense, level 7 cannons, level 6 archer towers, level 4 clan castle, level 3 baloons.

Village Image:
Name on wiki: anhmiuhv

Name on Clash of Clans: cooper

Game Center ID: anhmiuhv

Level: 51

Trophies: 1279

Town Hall Level: 8

Clan:

VIET NAM PRO


Current Goal: Fun above all!!!

Village Image:
Name on wiki:

DokuganR

Name on Clash of Clans:

Dokugan

Game Center ID:

DokuganRyuX




Level: 54

Town Hall Level:

7


Trophies:

1600


League: Unknown


Clan:

none




Current Goal: Max out and go to TH8.

Comments:

Used with permission from

Spottra

Village Image:
Name on wiki: Nothing010

Name on Clash of Clans: ao

Game Center ID: private

Level: 46

Trophies: 1450

Town Hall Level: 7

Clan:

JacksGladiators


Current Goal: upgrade stuff to max BEFORE th

Village Image:
Name on wiki: Dtaromei

Name on Clash of Clans: Narutopediawiki

Game Center ID: Narutopediawiki

Level: 60

Trophies: 1200-1600

Town Hall Level: 7

Clan:

Decent United


Current Goal: My goals is to get everything in the market that does not cost gems. To upgrade every single building, troops, and spell at townhall lvl 7 and get all decorations. To also get to 2500 trophy league.

Village Image:
Name on wiki: WaldenyanII

Name on Clash of Clans: Walden

Game Center ID: Super- Smart - Man

Level: 45

Trophies: 1000

Town Hall Level: 6

Clan:

Arming Up


Current Goal: to get 1250 trophies

Village Image:
Name on wiki: mlgi2

Name on Clash of Clans: mlgi

Game Center ID: private

Level: 27

Trophies: Evolving

Town Hall Level: 5

Clan:

Various, still looking for a clan


Current Goal: to get that last builders hut, 1095 gems to go!

Village Image:
Name on wiki: geniushands75

Name on Clash of Clans: morlando

Game Center ID: nehalem75

Level: 50+

Trophies: 1000-1250

Town Hall Level: 7

Clan:

twistedknickers


Current Goal: Max everything at TH7, upgrade to TH8, rinse and repeat.

Village Image:
Name on wiki: J-Rex64

Name on Clash of Clans: J-Rex64

Game Center ID: J-Rex64

Level: Currently: 75

Trophies: Hovering around 1400

Town Hall Level: Currently 8

Clan:

Tucking Fypo


Current Goal: Get to Master League so i can get the 4th builder!

Village Image:
Name on wiki: BarbarianRulerELITE

Name on Clash of Clans: Sir Killerblade

Game Center ID: Sir Killerblade

Level: 51

Trophies: 1400-1600

Town Hall Level: th level 7

Clan:

Rogue Angels


Current Goal: Get up to crystal III

Village Image:
Name on wiki: Darklegend21

Name on Clash of Clans: Darklegend

Game Center ID: Hellraider 21

Level: 60

Trophies: 1350

Town Hall Level: 7


Current Goal: To have everything on max, gain 3500 cups

Village Image:
Name on wiki: Dylanerickson11

Name on Clash of Clans: Dylan

Game Center ID: private

Level: 57

Trophies: 1700

Town Hall Level: 7


Current Goal: 2000 trophies

Village Image:
Name on wiki: Hugounoux

Name on Clash of Clans: Hugounoux

Game Center ID: private

Level: 55

Trophies: 1550

Town Hall Level: 8

Clan:

Warrior Frensh


Current Goal: have a good rank

Village Image:
Name on wiki: DragonTrainer53

Name on Clash of Clans: Zach

Game Center ID: private

Level: 17

Trophies: 700-800

Town Hall Level: 5

Clan:

ALPHA .50


Current Goal: Level up all my stuff

Village Image:
Name on wiki: Kurtbusch

Name on Clash of Clans: Kurtbusch22

Game Center ID: private

Level: 62

Trophies: 1205

Town Hall Level: 8

Clan:

MAG


Current Goal: To be the best player in the world and have everything maxed out :D

Village Image:
Name on wiki: Tjbruce

Name on Clash of Clans: tj bruce

Game Center ID: private

Level: 86

Trophies: 2334

Clan:

StarTrekVoyager


Current Goal: To Get more Trophies and get into a better league.

Village Image:
Name on wiki: Chroniclermata

Name on Clash of Clans: Chroniclermata

Game Center ID: private

Level: 62

Trophies: 1800 - 1850

Town Hall Level: 8

Clan:

The ESGL (Elder, Creator)


Current Goal: Max out TH8 (Except walls) and upgrade to TH9 by July

Village Image:
Name on wiki: Malik777

Name on Clash of Clans: supersonicx

Game Center ID: private

Level: 54

Trophies: 1420

Town Hall Level: 7

Clan:

HIGH BLAZE


Current Goal: Destroy Jorge Yao and become best player in the world!

Village Image:
Name on wiki: Carlcrazysodaman

Name on Clash of Clans: Raaid and Zayd

Game Center ID: private

Level: 25

Trophies: 600 - 800

Village Image:
Name on wiki: AetherDude

Name on Clash of Clans: AetherDude

Game Center ID: private

Level: 42

Trophies: 800-1200

Town Hall Level: 7

Clan:

Dragon Paladinz(Elder)


Current Goal: Get a barbarian king!

Village Image:
Name on wiki: BladeFrenzy

Name on Clash of Clans: BladeFrenzys

Game Center ID: private

Level: 47

Trophies: 1100-1300

Town Hall Level: 6

Clan:

Hell Hounds


Current Goal: upgrade everything before upgrading to TH 7

Village Image:
Name on wiki: Maximus Loo2012

Name on Clash of Clans: Maximus

Game Center ID: Lay.Hong

Level: 49

Trophies: 1021

Town Hall Level: 6 going to 7

Clan:

Hiropig III


Current Goal: Get dragons

Village Image:
Name on wiki: Cloud342

Name on Clash of Clans: Cloudy

Game Center ID: private

Level: 35

Trophies: 1005 Silver II

Town Hall Level: 9

Clan:

Poops


Current Goal: Always defeat enemies with 100,000+ gold and elixir at full potential.

Village Image:
Name on wiki: Clash of Clans-Battler Master

Name on Clash of Clans: Battler Master

Game Center ID: private

Level: 26

Trophies: About 900

Town Hall Level: 5

Clan:

Bruce&Goose


Current Goal: Get an INFERNO TOWER!

Village Image:
Name on wiki: Freezie xtreme

Name on Clash of Clans: Freezie

Game Center ID: private

Level: something over 30

Trophies: 1247-ish

Town Hall Level: 7

Clan:

frozen justices


Current Goal: get 2 hidden tesla the max veering else (build DE storage now)

Village Image:
Name on wiki: Sh4n006

Name on Clash of Clans: Sh4n006

Game Center ID: private

Level: 52

Trophies: 1300+

League: Gold III

Town Hall Level: 9

Clan:

The Immortals


Current Goal: To make the best Th9 Base.

Village Image:
Name on wiki: Mr. Euqorb

Name on Clash of Clans: Bobfritz9

Game Center ID: Bobfritz9

Level: 62

Trophies: 1600

Town Hall Level: 8

Clan:

Bob


Current Goal: Max all buildings for TH8

Village Image:
Name on wiki: Captain punch

Name on Clash of Clans: captain punch

Game Center ID: Cant tell

Level: 33

Trophies: 1040-1060

Town Hall Level: 6

Clan:

divide Dim-mak


Current Goal: Get lots of money.

Village Image:
Name on wiki: Insanist32

Name on Clash of Clans: NKJ

Game Center ID: private

Level: 45

Trophies: 1200+

Town Hall Level: 7

Clan:

THE DOUBLE Ts


Current Goal: Reach gold league 1

Village Image:
Name on wiki: DarkGolem700

Name on Clash of Clans: Arthur

Game Center ID: DarkGolem700

Level: 33

Trophies: 1086

Town Hall Level: 6

Clan:

Delta Force


Current Goal: Be a Champion!

Village Image:
Name on wiki:

Moorgr0ve

Name on Clash of Clans:

Moorgr0ve

Game Center ID:

Moorgr0ve




Level: 65

Town Hall Level:

8


Trophies:

1200-2000


League:

Crystal III


Clan:

Swedish Maffia




Current Goal: Maxing out buildings for TH8.

Comments:

Swedish Maffia is a VERY nice clan, but only for Swedish players.



Used with permission from

Spottra

Village Image:
Name on wiki: B.Max

Name on Clash of Clans: B.Max

Game Center ID: Berkmann18

Level: 63

Trophies: 1756

Town Hall Level: 7

Clan:

petit animal


Current Goal: Maxing all out, completing all quest

Village Image:
Name on wiki:

DeadSkul82

Name on Clash of Clans:

DeadSkul82

Game Center ID:

DeadSkul82




Level: 53

Town Hall Level:

7


Trophies:

1600


League:

Gold II


Clan:

Exiles Glory




Current Goal: Maxing all out th7 and going on to th8

Comments:

Used with permission from

Spottra

Village Image:
Name on wiki: Adam9812

Name on Clash of Clans: Adam9812

Game Center ID: Adam9812

Level: 31

Trophies: 858

Town Hall Level: 6

Clan:

Azure Warriors


Current Goal: To lead his clan rightfully and honourusly

Village Image:
Name on wiki:

The, DKz

Name on Clash of Clans:

The

Game Center ID:

(-The-)




Level: 60

Town Hall Level:

7


Trophies:

1350-1450


League:

Gold III


Clan:

Dragon Knightz (Feeder clan = Dragon Paladinz)




Current Goal: Maxing all out th7 and trying to be more use on this awesome wiki.

Comments:

Used with permission from

Spottra

Village Image:
Name on wiki: (っ◕‿◕)っ ♥

Name on Clash of Clans: doodle

Game Center ID: private

Level: 58

Trophies: 2100+

Town Hall Level: 7

Clan:

Silent Assassin


Current Goal: be one of the top players in Clash of Clans

Village Image:
Name on wiki: King Jame$

Name on Clash of Clans: King James

Game Center ID: 007Beatz

Level: 55

Trophies: 1200-1500

Town Hall Level: 9

Clan:

Thabilo


Current Goal: to keep all 3 builders on a job

Village Image:
Name on wiki: Thor0999266789

Name on Clash of Clans: hpseries7

Game Center ID: private

Level: 70

Trophies: 2295

Town Hall Level: 10

Clan:

TEAM GOLD


Current Goal: get all of my walls to level 6

Village Image:
Name on wiki:

Yo01

Name on Clash of Clans:

YO

Game Center ID:


Level: 77

Town Hall Level:

9


Trophies:

1200 - 2000


League:

Gold III


Clan:

REVOLUTION NR1




Current Goal: Farm & Uppgade Everything

Comments:

Check Out Our Clan



Used with permission from

Spottra

Village Image:
Name on wiki: francisincoc

Name on Clash of Clans: Francis Mark

Game Center ID: gerold tabigne

Level: 58

Trophies: 950 - 1100 (Farming Mode)

Town Hall Level: 8

Clan:

coc pinoy


Current Goal: Upgrade all your village before upgrading town hall and keep all builders busy

Village Image:
Name on wiki: EternalBeast

Name on Clash of Clans: Arthur

Game Center ID: Kagemoto Uzumaki

Level: 43

Trophies: 1020+

Town Hall Level: 6

Clan:

Akatsuki Elite


Current Goal: My goal is to be the champion!

Village Image:
Name on wiki: Jimmy2901

Name on Clash of Clans: Jimmy

Game Center ID: Private

Level: 60

Trophies: 1900+

Town Hall Level: 7

Clan:

Respect


Current Goal: 4000 Trophies

Village Image:
Name on wiki: pokemaster360

Name on Clash of Clans: cruel963

Game Center ID: Wyland 35

Level: 32

Trophies: about 1100

Clan:

Cloud 9


Current Goal: upgrade all defenses and walls

Village Image:
Name on wiki: minester13

Name on Clash of Clans: Zest

Game Center ID: littledeertears

Level: 77^

Trophies: 1900

Town Hall Level: 9

Clan:

Velicorex


Current Goal: max everything

Village Image:
Name on wiki: Ssfang

Name on Clash of Clans: Gabe 2004

Game Center ID: Gabe 2004

Level: 37

Trophies: 1100

Town Hall Level: 6

Clan:

Blaz3D Company


Current Goal: Max out.

Village Image:
Name on wiki: AsianGuyXD

Name on Clash of Clans: Randy

Game Center ID: RandyDaCoolAsian

Level: 53

Trophies: 1256

Town Hall Level: 8

Clan:

cornwall!!!!!


Current Goal: Max out Town Hall 8 and earn 25 more stars on the campaign map to get the achievement. I have 125 stars currently.

Village Image:
Name on wiki: jay bird1138

Name on Clash of Clans: jay bird1138

Game Center ID: private

Level: 53

Trophies: 1903

Town Hall Level: 8


Current Goal: Get to crystal

Village Image:
Name on wiki: Travist6544

Name on Clash of Clans: travis

Game Center ID: Coolguy1

Level: 46

Trophies: 1312

Town Hall Level: 7

Clan:

Crystal Core


Current Goal: To get all lvl 6 walls.

Village Image:
Name on wiki: Philsphan3

Name on Clash of Clans: Philsphan

Game Center ID: private

Level: 59

Trophies: 1301(farming)

Town Hall Level: 7

Clan:

The League


Current Goal: Become a champion!(hopefully without buying gems :D)

Village Image:
Name on wiki:

GeorgeYao

Name on Clash of Clans:

Swaggy mama

Game Center ID:

Yoloswæg




Level: 124

Town Hall Level:

10


Trophies:

2300-2500


League: Crystal 2


Clan:

Sky Legacy




Current Goal: Max Heroes

Comments:

My village pic is really old



Used with permission from

Spottra

Village Image:
Name on wiki: GhostX108

Name on Clash of Clans: jp

Game Center ID: situpandlistentoit

Level: 13

Trophies: 650

Town Hall Level: 4


Current Goal: Upgrade everything, loot everything.

Village Image:
Name on wiki: KLoerker

Name on Clash of Clans: Kyle

Game Center ID: Private

Level: 44

Trophies: 950-1000

Town Hall Level: 5

Clan:

The Uglies

Village Image:
Name on wiki: Price william

Name on Clash of Clans: price william

Game Center ID: private

Level: 40+

Trophies: 1300+

Town Hall Level: 7

Clan:

Empire Builder


Current Goal: Max out buildings for th7.

Village Image:
Name on wiki: Bowser1177

Name on Clash of Clans: Dragonstar

Game Center ID: Private

Level: 44

Trophies: 1200+

Town Hall Level: 7

Clan:

Bigwig


Current Goal: Max out everything in TH 7(just got it).

Village Image:
Name on wiki:

Generalb7

Name on Clash of Clans:

GeneralB7

Game Center ID:

generalbassett@yahoo.com




Level: 81

Town Hall Level:

9


Trophies:

1746


League:

Gold I


Clan:

Hope & Glory




Current Goal: Get all Wizard towers to level 7, Get to Master League

Comments:

Used with permission from

Spottra

Village Image:
Name on wiki: The Lord of the Rings

Name on Clash of Clans: Andrew

Game Center ID: N/A

Level: 41

Trophies: 1250+

Town Hall Level: 7

Clan:

Maso Fury


Current Goal: Unlock the Dragon in the Barracks and buy the Barbarian King

Village Image:
Name on wiki: Nskid1234

Name on Clash of Clans: nskid

Game Center ID: N/A

Level: 52

Trophies: 1000-1100

Town Hall Level: 7

Clan:

Tucking Fypo


Current Goal: Get the Barbarian King, upgrade new TH 7 defenses to max level, and get level 4 tier 1-2 troops and level 2 tier 3 troops.

Village Image:
Name on wiki: Teddy321

Name on Clash of Clans: Teddy the Great

Game Center ID: Gold Star135

Level: 39

Trophies: 1073 (starting to farm for more resources, don't care much about trophies now

Town Hall Level: 8

Clan:

lightning


Current Goal: get lots of resources and get Barbarian King

Village Image:
Name on wiki: zadizzle

Name on Clash of Clans: Za+dizzle

Game Center ID: private

Level: 63

Trophies: varies

Town Hall Level: 7

Clan:

Slaughterhill


Current Goal: To max out my base with town hall 7 (Almost done! :))

Village Image:
Name on wiki: Kovu955

Name on Clash of Clans: jay

Game Center ID: private

Level: 60

Trophies: 1200+

Town Hall Level: 7

Clan:

the butter clan

Village Image:
Name on wiki: Nobody231

Name on Clash of Clans: nobody

Game Center ID: lt72002 (it's my mom's)

Level: 36

Trophies: 1154

Town Hall Level: 6

Clan:

UNDERDAWGS

Village Image:
Name on wiki: MrDude99

Name on Clash of Clans: Mr. Dude99

Game Center ID: Mr. Dude99

Level: 82

Trophies: 1350-1700

Town Hall Level: 10

Clan:

Dark P.E.K.K.As


Current Goal: Get Inferno Towers

Village Image:
Name on wiki: MohdJaafari

Name on Clash of Clans: Sara(don't ask why)

Game Center ID: Mohammadjaa(add me please)

Level: 54

Trophies: 1400-1700

Town Hall Level: 8

Clan:

i need one.


Current Goal: i need a clan.

Village Image:
Name on wiki: Baddy2004

Name on Clash of Clans: My Real Name

Game Center ID: Secret

Level: 69

Trophies: 1442

League: Gold 3

Town Hall Level: 9

Clan:

Pino Allstar


Current Goal: None Minecraft currently...

Village Image:
Name on wiki: RobloxianAru550

Name on Clash of Clans: iAnonymus

Game Center ID: private

Level: 24

Trophies: 956

Town Hall Level: 5

Clan:

IDK

Village Image:
Name on wiki: Triton002

Name on Clash of Clans: Triton

Game Center ID: OPC 18

Level: 53

Trophies: <1256 (farming)

Town Hall Level: 7

Clan:

The United


Current Goal: Update my village picture

Village Image:
Name on wiki: Burnout935

Name on Clash of Clans: Burnout935

Game Center ID: Burnout935

Level: 129 & 78

Trophies: 2550-2800

Town Hall Level: 10

Clan:

Wolves United


Current Goal: Max TH10 defense, lead farm war clan, Lv10 walls, and eat cake

Village Image:
Name on wiki: Numbermaniac

Name on Clash of Clans: numbermaniac

Game Center ID: private

Level: 68

Trophies: ~1200 (best 1564)

Town Hall Level: 8

Clan:

trujillo (co leader)

Village Image:
Name on wiki:

Geitenboer2

Name on Clash of Clans:

StanDeMan

Android ID:

stan de man

Level: 62

Town Hall Level:

8


Trophies:

1542


League: Gold 3


Clan:

The Beasties!




Current Goal: Get a goaly goalish goaltastic goaly goal

Comments:

I am AWESOME!



Used with permission from

Spottra

Village Image:
Name on wiki: Herpyderpy64

Name on Clash of Clans: XxDerpinatorxX

Game Center ID: private

Level: 60+

Trophies: 1300+

Town Hall Level: 7

Clan:

Frozen


Current Goal: Getting Th8

Village Image:
Name on wiki:

Ath0s

Name on Clash of Clans:

Athos

Game Center ID:

Private




Level: 74

Town Hall Level:

9


Trophies:

1443


League:

Gold III


Clan:

Legion Ares ༼༽།




Current Goal: Get some xbows going!

Comments:

Need to get some level 6 archers too...



Used with permission from

Spottra

Village Image:
Name on wiki: Quozox

Name on Clash of Clans: Chris

Game Center ID: Unavailable

Level: 44

Trophies: 849

Town Hall Level: 7

Clan:

Quozox


Current Goal: Unlock Dragons, Hog Riders and upgrade Town Hall.

Village Image:

[[

|center|400px]]
Name on wiki: TheHardCoreGamer

Name on Clash of Clans: Rock Bomb

Game Center ID: Unavailable

Level: 72

Trophies: 749

Town Hall Level: 9

Village Image:
Name on wiki: Tjbruce

Name on Clash of Clans: tj bruce

Game Center ID: tj bruce

Level: 114

Trophies: 2819

Town Hall Level: 10

Clan:

Star Trek Voyager


Current Goal: To get lots of trophies

Village Image:
Name on wiki: Tyranus2442

Name on Clash of Clans: Tyrannus

Game Center ID: private

Level: 61

Trophies: 1848

Town Hall Level: 8

Clan:

BamagedDrain


Current Goal: Determine if the new loot system makes upgrading to th10 earlier worth it.

Village Image:
Name on wiki: Emilius III

Name on Clash of Clans: Emilius III

Game Center ID: eavmaren1987

Level: 60

Trophies: 1402

League: Gold III

Town Hall Level: 7

Clan:

ARMY OF ARCHERS


Current Goal: Maxing out resources and defenses Town Hall lvl 7, upgrading walls to lvl 6, upgrade Barbarian king to lvl 2, recruiting new clan members!

Comments:

Village Image:

[[

|center|400px]]
Name on wiki: Ryan deken

Name on Clash of Clans: ryan#2/sdeken

Game Center ID: Secret

Level: 47/51

Trophies: 750-999

League: silver III

Town Hall Level: 6/7

Clan:

I'd rather not say

Village Image:
Name on wiki: TimeRider007

Name on Clash of Clans: TimeRider007

Game Center ID: private

Level: 67

Trophies: 1800+

Town Hall Level: 8

Clan:

DreadlessLegion


Current Goal: To max out TH 8 before next fall

Village Image:
Name on wiki: b*shface

Name on Clash of Clans: bushface

Game Center ID: jmcon96

Level: 71

Trophies: 1800-2000

Town Hall Level: 8

Clan:

Ozzy's Dodos


Current Goal: max out th 8 by the end of this year

Village Image:
Name on wiki: Hodori0719

Name on Clash of Clans: Exileon

Game Center ID: rather not say

Level: 40

Trophies: ~1000

Town Hall Level: 7

Clan:

OMEGA-


Current Goal: max out TH7

Village Image:

[[|center|400px]]
Name on wiki: Pepertje25

Name on Clash of Clans: pepertje25

Game Center ID: Pepertje25

Level: 93

Trophies: ~1900

Town Hall Level: 9

Clan:

Clan Nederland


Current Goal: Getting my Archers to level 6

Village Image:
Name on wiki: Punjipoyjeenponja

Name on Clash of Clans: Punji

Game Center ID: PunjiTheDixie

Level: 66

Trophies: 1400 +

League: Gold III

Town Hall Level: 8

Clan:

Empire 66th


Current Goal: Max out buildings and troops (except wall)

Village Image:
Name on wiki:

Pharuan Undearth

Name on Clash of Clans:

Pharuan U.

Game Center ID:

Pharuan U.




Level: 79

Town Hall Level:

8


Trophies:

2019


League:

Crystal III


Clan:

Pheonix

Rank: Elder

Former Clan(s):


Clan:

ESK

Rank: Member


Clan:

The Unbeatable

Rank: Co-Leader


Clan:

Ronin Assassins

Rank: Co-Leader


Clan:

Super Nova

Rank: Member


Current Goal: upgrading Troops and defenses

Comments: Blowing it up!!

Village Image:

War Base Image:
Copied and moddified from Spottra[1]
Name on wiki: luffyvt

Name on Clash of Clans: Sonic

Game Center ID: private

Level: 78

Trophies: (Depends) Current: 1800

League: (was in crystal) League: Crystal 2

Town Hall Level: 10

Clan:

((Not available))


Current Goal: To get over getting my Santa strike popped on 10/18/14

I Cried for hours and messed my base up

Comments: love lighting spell and the jump spell is soooooo cute i have lvl 5 spell factory

Village Image:
Name on wiki: TheMagicPickle12

Name on Clash of Clans: Master Warrior

Game Center ID: private

Level: 63

Trophies: Approximately 1450

Town Hall Level: 8

Clan:

Dislocated


Current Goal: Win the game

Village Image:
Name on wiki:

firestarisawesome

Name on Clash of Clans:

kai

Game Center ID:


Level: 24

Town Hall Level:

5


Trophies:

1145


League:

Silver II


Clan:

HUGHIO EPIC




Current Goal: to get the lvl.6

Comments:

I cant take a screen shot of my base



Used with permission from

Spottra

Village Image:
Name on wiki: na

Name on Clash of Clans: bobobcruton

Game Center ID: idk what it is

Level: 201

Trophies: 3009

Town Hall Level: 10

Clan:

none I don't Have one


Current Goal: to get my barbarian king to lvl.40 it's at 39

Village Image:
Name on wiki: Zorderys

Name on Clash of Clans: LannisterSwag

Game Center ID: TheAimlessRenegade

Level: 39

Trophies: 859

Town Hall Level: 6

Clan:

The Tree House (Elder)


Current Goal: Max out TH6

Village Image:
Name on wiki:

m15513c0mm4nd

Name on Clash of Clans:

m15513c0mm4nd

Game Center ID:

m15513c0mm4nd




Level: 64

Town Hall Level:

7


Trophies:

1500


League:

Gold III


Clan:

Nu Tang Clan




Current Goal: To get a Barbarian King, get to Crystal III, and max out my base

Comments:

m15513c0mm4nd means Missle Command, if you're wondering.



Used with permission from

Spottra

Village Image:
Name on wiki: Spencerbot15

Name on Clash of Clans: Ryan

Game Center ID: private

Level: 63

Town Hall Level: 8

Clan:

Clan Clashers

Village Image:
Name on wiki: SirHotalot

Name on Clash of Clans: SirHotalot

Game Center ID: have a android

Level: 56

Trophies: 1300s

Town Hall Level: 7

Clan:

Canadian Bacon


Current Goal: Champion

Village Image:
Name on wiki: Uiopqwer

Name on Clash of Clans: Χρήστος Ρ

Game Center ID: I have an Android phone.

Level: 66

Trophies: 1600

Town Hall Level: 7

Clan:

GREEK DONATORS (Leader)


Current Goal: Maxing out right now...

Village Image:

[[|center|400px]]
Name on wiki: USAF - Bob

Name on Clash of Clans: Bob

Game Center ID: ╰☆╮Dragonite ╰☆╮

Level: 73

Trophies: 2000+

Town Hall Level: 10

Clan:

RAVENFALL PRIME


Current Goal: Join DetroitDeath

Village Image:

[[|center|400px]]
Name on wiki: Hi1307

Name on Clash of Clans: G1ngerbear

Game Center ID: Private

Level: 73

Trophies: 1405

Town Hall Level: 8

Clan:

Kerr Clan


Current Goal: Upgrade defences. Only have lvl 8 cannons and archer towers for TH8

Village Image:
Name on wiki: Dane987

Name on Clash of Clans: Dane

Game Center ID: none

Level: ~37-40

Trophies: ~1000-1150

Town Hall Level: 7

Clan:

PHIL. Clashers


Current Goal: To have Dark Elixir

Village Image:

[[|center|400px]]
Name on wiki: spoon29782

Name on Clash of Clans: spoon2978

Game Center ID: none

Level: 59

Trophies: ~1200 trophies

Town Hall Level: 7

Clan:

Stronghold


Current Goal: To get to Town Hall 8

Village Image:

[[|center|400px]]
Name on wiki: Huntress Olivia

Name on Clash of Clans: Little Olivia

Game Center ID: none

Level: 33

Trophies: 1046

Town Hall Level: 5

Clan: [[|right|50px]]rainbow bubbles


Current Goal: To be super awesome...wait...I already am :P kidding!

Village Image:

[[File:Little Olivia's Base|center|400px]]
Name on wiki: Dvalle1337

Name on Clash of Clans: DanDaMan1337

Game Center ID: private

Level: 17

Trophies: 567

Town Hall Level: 5

Clan: [[|right|50px]]DRAGON SCALE

Village Image:

[[|center|400px]]
Name on wiki: Master9000

Name on Clash of Clans: Master9000

Game Center ID: classified

Level: 79

Trophies: max=2194

current= 1950+ when farming= 1500-1900

League: max=crystal 3 current= gold 1 or crystal 3

when farming gold 3-1

Town Hall Level: 9

Clan: right|50pxEternalMight


Current Goal: max out base

Comments: we neeed mor heroes


Village Image:
Name on wiki: xXLOLDAXx

Name on Clash of Clans: xXLOLDAXx

Game Center ID: Private

Level: 105

Trophies: 1950

Town Hall Level: 9

Clan:

ChinaDragon


Current Goal: Max TH9

Village Image:
Name on wiki: Goblinloot

Name on Clash of Clans: Gargantuar

Game Center ID: I play on android so N/A

Level: 71

Trophies: 660

Town Hall Level: 8

Clan:

Music is Life


Current Goal: Beat the game

Village Image:
Name on wiki: XXSatansHomicidalManiacXx

Name on Clash of Clans: xXSatansXx

Game Center ID: Private

Level: 31

Trophies: 1184

Town Hall Level: 6

Clan: [[|right|50px]]Nine Hells


Current Goal: getting 1250 trophies

Village Image:

[[|center|400px]]
Name on wiki:

Ashadid

Name on Clash of Clans:

Amjad

Game Center ID:

Amjad-Dhahran




Level: 48

Town Hall Level:

7


Trophies:

1200-1600


League:

Gold III


Clan:

THE FIRE LEGEND (Co-Leader)




Current Goal: max out and get barb king

Comments:

This game is like empire. (Dude this base photo I have is an old one).



Used with permission from

Spottra

Village Image:

[[|center|400px]]
Name on wiki: Jalapeno.jr

Name on Clash of Clans: rakalawe

Game Center ID: i use android !!!

Level: 32

Trophies: 870

Town Hall Level: 5

Clan: [[

|right|50px]]Minion Clan


Current Goal: max out collector and mines

Village Image:

[[

|center|400px]]
Name on wiki: DiogoSaraiva

Name on Clash of Clans: Diogo Saraiva

Game Center ID: DiogoSaraiva

Level: 53

Trophies: 1684

Town Hall Level: 7

Clan:

Cla dos magnos

Village Image:
Name on wiki: Ralphieboy

Name on Clash of Clans: RNicholls301

Game Center ID: RNicholls301

Level: 28

Trophies: 913

Town Hall Level: 5

Clan: [[|right|50px]]sunbeam

Village Image:
Name on wiki: Supafanny27

Name on Clash of Clans: Johnny Clark

Game Center ID: supafanny27

Level: 50

Trophies: 1037

Town Hall Level: 7

Clan:

Jaghammerz


Current Goal: Max out everything but walls

Village Image:

[[

|center|400px]]
Name on wiki:

Bijo97

Name on Clash of Clans:

Bijo97

Game Center ID:


Level: 67

Town Hall Level:

8


Trophies:

1280 to 1430


League:

Gold III


Clan:

AFük bb




Current Goal: Maxed Out Everything

Comments:

Nice game!



Used with permission from

Spottra

Village Image:
Name on wiki: Rdf7

Name on Clash of Clans: acelilyryder

Game Center ID: acelilyryder

Level: 59

Trophies: 1750

Town Hall Level: 7

Clan: [[|right|50px]]Beasts Army


Current Goal: crystal, max TH 7

Village Image:
Name on wiki: Smaug the Dragon

Name on Clash of Clans: Drago dude

Game Center ID: Drago dude

Level: 76

Trophies: 1417

Town Hall Level: 8

Clan: right|50pxMarksmen


Current Goal: max TH 8

Village Image:

[[|center|400px]]
Name on wiki: DarkSpectreXA

Name on Clash of Clans: Xavioin

Game Center ID: private

Level: 66

Trophies: 1639

Town Hall Level: 8

Clan: right|50pxNone


Current Goal: max. TH 8

Village Image:

[[|center|400px]]
Name on wiki: Wookieedude12

Name on Clash of Clans: Chickemax Rox

Game Center ID: private

Level: 35

Trophies: 1083

Town Hall Level: 6

Clan:

Sports Crew

Village Image:

[[|center|400px]]
Name on wiki: dyaomaster

Name on Clash of Clans: DYAO

Game Center ID: private

Level: 21

Trophies: 800

Town Hall Level: 5

Clan:

Random Clan


Current Goal: To play

Village Image:
Name on wiki: Cofcplannermicah

Name on Clash of Clans: benfredrick2

Game Center ID: none

Level: 28

Trophies: 1078

League: silver 2

Town Hall Level: 6 almost 7

Clan:

mustachio81


Current Goal: To get and max out TH7

Village Image:
Name on wiki: Mrcool 125

Name on Clash of Clans: Ahmethtut

Game Center ID: AhmetHtut

Level: 48

Trophies: 1402

Town Hall Level: 7

Clan:

D@RK F!RE


Current Goal: To upgrade all mortars to level 4

Village Image:
Name on wiki: Boldawg

Name on Clash of Clans: Boldawg

Game Center ID: Boldawg

Level: 43

Trophies: 1,150

Town Hall Level: 7

Clan:

LittleWood


Current Goal: To get to masters league

Village Image:
Name on wiki: TheClashPenguin

Name on Clash of Clans: Penguin

Game Center ID: None

Level: 21

Trophies: 845

Town Hall Level: 5

Clan:

TeamShan


Current Goal: To get TH8

Village Image:
Name on wiki: Playerrelations

Name on Clash of Clans: TGU

Game Center ID: TGU

Level: 40+

Trophies: 1200+

Town Hall Level: 8

Clan:

None yet


Current Goal: To Obtain lvl 5 Barb King

Village Image:
Name on wiki: MetalBallers

Name on Clash of Clans: TheBallers

Game Center ID: private

Level: 41

Trophies: 1417

Town Hall Level: 7

Clan:

I dont remember


Current Goal: to get my walls upgraded

Village Image:
Name on wiki: ShadowWolf171

Name on Clash of Clans: qwerty

Game Center ID: mouj17

Level: 64

Trophies: Around 1700

Town Hall Level: 7

Clan:

WANTED ACES


Current Goal: To max out TH7 and becoming TH8!!

Village Image:
Name on wiki: X6er26

Name on Clash of Clans: X6er

Game Center ID: X6er_Sean

Level: 61

Trophies: 1428

Town Hall Level: 7

Clan: [[|right|50px]]CoastaLTowns

Village Image:

[[|center|400px]]
Name on wiki: DesertlQuality

Name on Clash of Clans: polar bear

Game Center ID: private

Level: 52

Town Hall Level: 7

Clan:

Angry Türk !


Current Goal: Upgrading walls to get Max TownHall <3

Village Image:
Name on wiki: BlockReid&Bro

Name on Clash of Clans: reid the wizard

Game Center ID: none (i play a cracked version)

Level: 38

Trophies: 1225

League: silver 1

Town Hall Level: 7

Clan:

the flame twist


Current Goal: to get 100-1st in top player leader boards and to max out everything

Village Image:
Name on wiki: GoldenDaffodils

Name on Clash of Clans: Hannah

Game Center ID: [I]private[/I]

Level: 15

Trophies: 500+

Town Hall Level: 4

Clan:

Dragon Killers


Current Goal: get to town hall 7 and max everything; get troops; support clan :)

Village Image:

[[|center|400px]]
Name on wiki: Barbarian of the north

Name on Clash of Clans: Adleb

Game Center ID: Private information

Level: 56

Trophies: 1000+

League: Silver I

Town Hall Level: 8

Clan:

Donation Knights


Current Goal: Crush em all!

Village Image:
Name on wiki: Mart456t

Name on Clash of Clans: Best Name Ever

Game Center ID: idk :3

Level: 33

Trophies: about 1125

Clan:

The Blue Bird


Current Goal: to get a level 10 townhall before im level 50

Village Image:
Name on wiki: Lt. Dumbo

Name on Clash of Clans: cameron lamperd

Game Center ID: I think Hi. Must-ash

Level: 57

Trophies: about 1642

League: Gold II

Clan:

Windsor Castle


Current Goal: get lvl 10 cannons, 9 archer towers and lvl 5 mortars

Village Image:
| | |
| --- | --- |
| Name on wiki: Name not supplied | Name on Clash of Clans: Name not supplied |
| Game Center ID: private | Village Image: |
Name on wiki: Stan890

Name on Clash of Clans: Stan890

Game Center ID: private

Level: 49

Trophies: 850

League: Sliver 3

Town Hall Level: 7

Clan: [[|right|50px]]Legend Donators


Current Goal: To have maxed out everything without gems

Village Image:

[[|center|400px]]
Name on wiki: A plant

Name on Clash of Clans: jaack12

Game Center ID: private

Level: 16

Trophies: 748

League: Bronze I

Town Hall Level: 3-4

Clan:

The Ultimatrix☆


Current Goal: Get TH 10

Village Image:

[[|center|400px]]
Name on wiki: TheGabrlmed

Name on Clash of Clans: GapingGabe

Game Center ID: private

Level: 66

Trophies: ~1300

League: Silver 1



Clan: [[|right|50px]]Draconic Glory

Village Image:

[[|center|400px]]
Name on wiki: Logank013

Name on Clash of Clans: Logan

Game Center ID: Logank013

Level: 95

Trophies: 1692

League: Gold II

Town Hall Level: 8

Clan: [[|right|50px]]iLikeloot (Leader)

Village Image:

[[|center|400px]]
Name on wiki:

MagmaHound

Name on Clash of Clans:

Guy Fawkes

Game Center ID:

don't have one :D


Android ID:

not telling you XD

Level: 97

Town Hall Level:

9


Trophies:

1900-2100


League: Crystal 3


Clan:

Corn Army - #888P9YJY




Current Goal: Work on AQ, X-Bows, and splash

Comments:

I got nothing



Used with permission from

Spottra

Village Image:
Name on wiki: Taryth

Name on Clash of Clans: [Dragon]Taryth

Game Center ID: Don't have One ( Android FTW XD)

Level: 77

Trophies: 1079

League: Silver 2

Town Hall Level: 8

Clan:

Nations of Swag


Current Goal: Max out base

Village Image:

[[

|center|400px]]
Name on wiki: Ragonoid

Name on Clash of Clans: Ragonoid

Game Center ID: private

Level: 14

Trophies: 874

League: Silver III

Town Hall Level: 4

Clan:

Science&Games

Village Image:

[[|center|400px]]
Name on wiki:

Rockgasher1719

Name on Clash of Clans:

Fiery Iceberg

Game Center ID:


Level: 70

Town Hall Level:

8


Trophies:

1300-1500


League: Gold 3


Clan:

Elite Monarchs




Current Goal: YEAH!!!!!!!

Comments:

Keep clashing and studying



Used with permission from

Spottra

Village Image:
Name on wiki: Andrew Lai

Name on Clash of Clans: Android Kingdom

Game Center ID: private

Level: 64

Trophies: 1200+

League: Silver I

Town Hall Level: 8

Clan:

Shadow Assassin


Current Goal: Max TH8!

Village Image:
Name on wiki:

Awesome Yoyo

Name on Clash of Clans:

Yoyo

Android ID:

Private

Level: 48

Town Hall Level:

7


Trophies:

Around 800


League:

Silver III


Clan:

Dark Beast




Current Goal: To max out Town Hall 7 and to get my Barb King soon!

Comments:

Can't wait to get my Barbarian King! Dark Elixir Farming is so fun because it's a challenge and I love challenges!



Used with permission from

Spottra

Village Image:
Name on wiki: Queen Bee's Buzz

Name on Clash of Clans: Queen Brooks

Game Center ID: private

Level: Depends on the week

Trophies: Depends on the hour

League: Depends on the day

Town Hall Level: 7

Clan:

TREX80


Current Goal: To be the best me I can bee! *facepalm*

Village Image:

[[|center|400px]]
Name on wiki: PetroJustin

Name on Clash of Clans: Clashi

Game Center ID: private

Level: 27

Trophies: 985+

Town Hall Level: 5

Clan: [[|right|50px]]ShadyXDV


Current Goal: To upgrade my archer towers and mostly cannons

Village Image:
Name on wiki: Derekis

Name on Clash of Clans: Derek

Game Center ID: Derekis88

Level: 27

Trophies: Almost 1050.

League: Silver II

Town Hall Level: 5

Clan:

Los invatibles


Current Goal: To get TH level 6.

Village Image:
Name on wiki: Anthornax

Name on Clash of Clans: Anthornax

Game Center ID: Anthornax

Level: 70

Trophies: 1200+

League: Gold 2-3

Town Hall Level: 8

Clan: right|50pxN/a


Current Goal: I don't have one.

Village Image:
Miscellaneous Village Images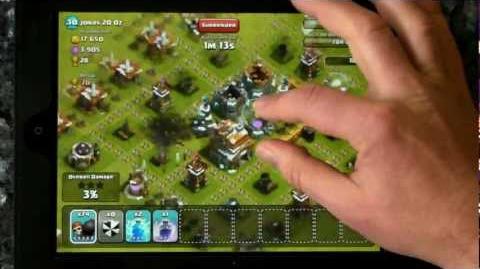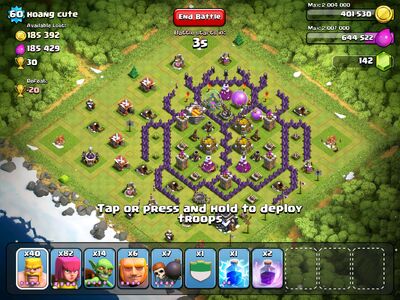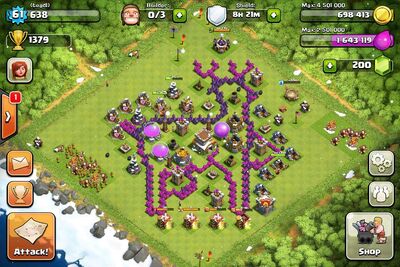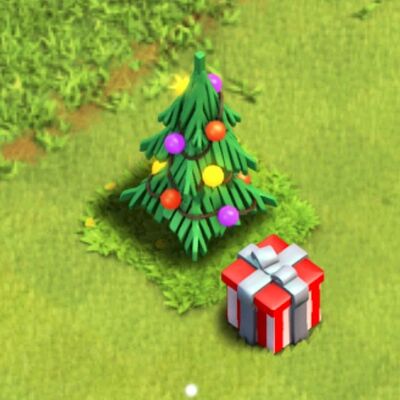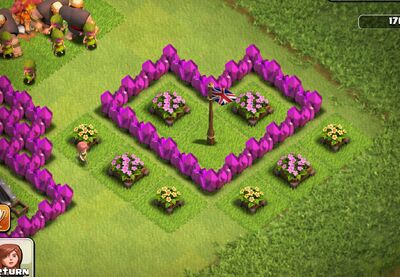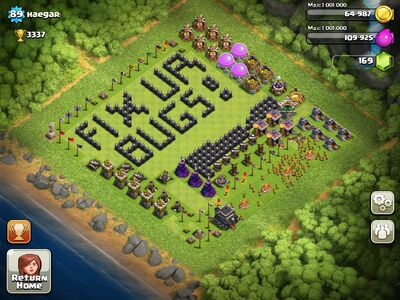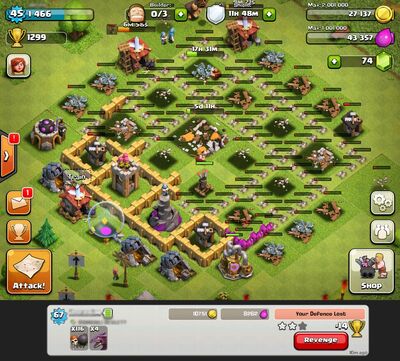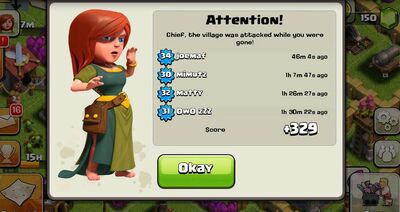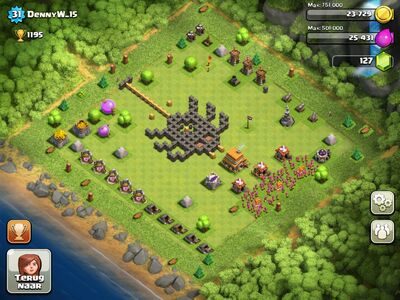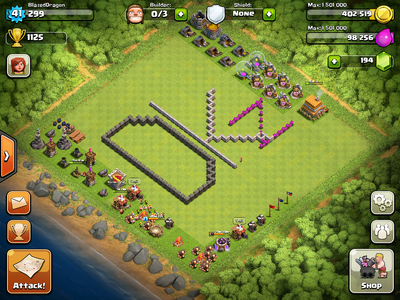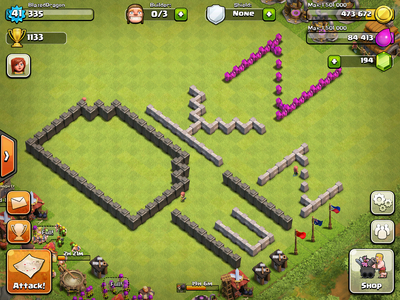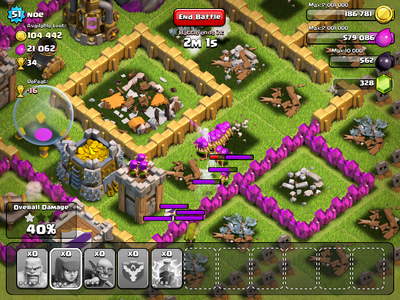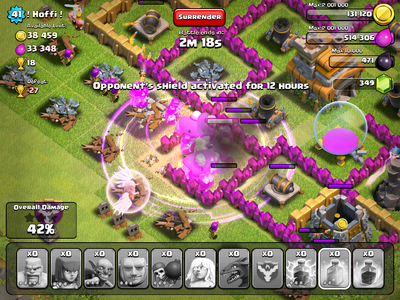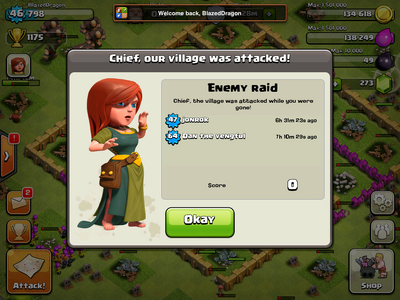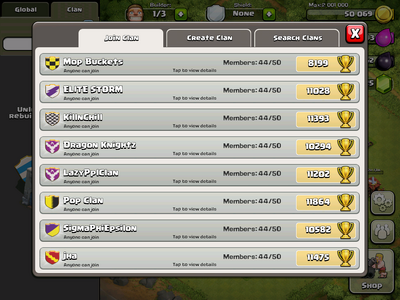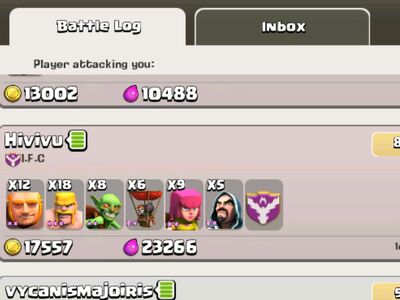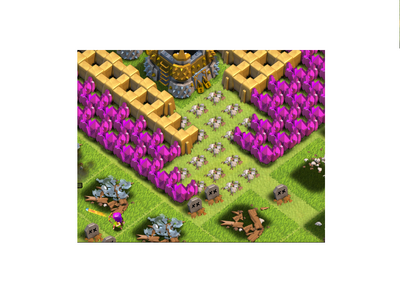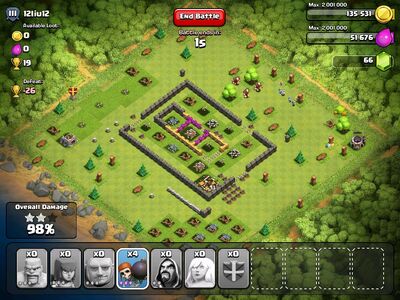 Potato